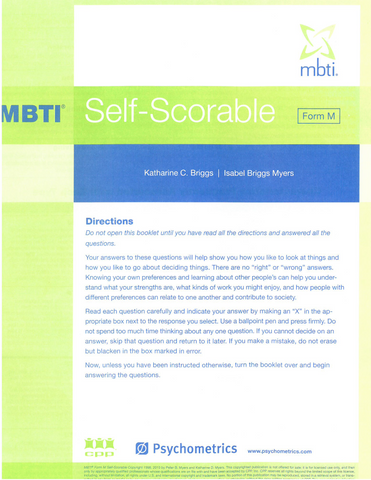 MBTI ® Form M Self-Scorable
SKU: 6165
The MBTI® Form M Self-Scorable is a compact booklet containing 93 items, an answer sheet, scoring key, and easy to understand interpretive information.
Rely on the MBTI® Self-Scorable to provide instant results for on-the-spot interpretation.
Katherine C. Briggs and Isabel Briggs Myers
This assessment is available to level B qualified Canadians only.