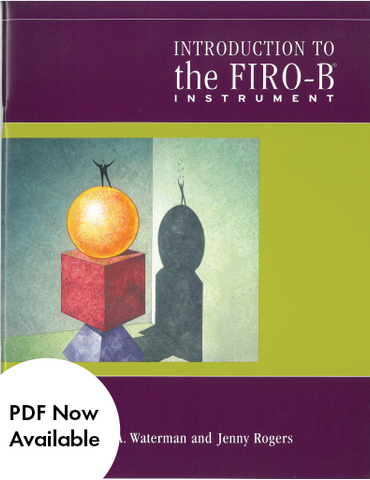 Introduction to the FIRO-B®
SKU: 2209-10
This clear and direct guide is for anyone who has taken the FIRO-B® instrument and wants information on how to incorporate the results into his or her work and personal lives. This newly redesigned 32-page booklet provides clients with an explanation of results and brief descriptions of each of the individual score categories for a better understanding of both the instrument and their results. It also discusses the practical applications of FIRO-B® results in one-on-one relationships and group situations, and explores personal growth areas and interpersonal effectiveness.
Judith A. Waterman and Jenny Rogers
This resource is also available electronically in PDF format. 
To order the digital version please contact client support at 1-800-661-5158 or info@psychometrics.com